It's been an incredible 3 months since the launch of Top Dog Beach Club, and with Roadmap 1.0 delivered*, we thought it was the perfect time to share the future of TDBC—or Roadmap 2.0.
Okay, we are still to deliver the beach parties due to COVID travel restrictions. But they're coming—more on this soon.
Roadmap 1.0
But first, let's reflect back on what we have achieved so far: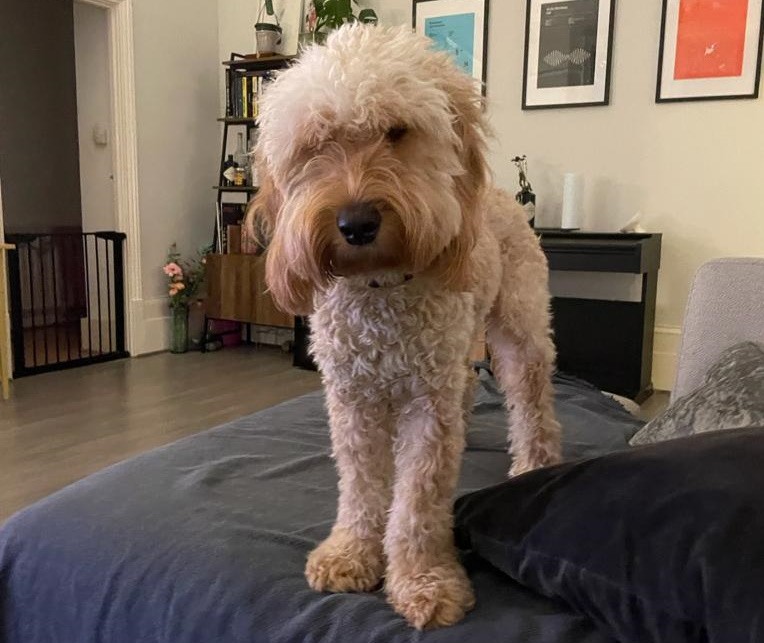 Shortly after launching the project, Paul and Abby (the co-founders) decided to quit their 9-5 day jobs and pour 110% of their energy in to the Top Dog community, quickly hiring Andrew, Jakub, and Pete on a part-time basis. As of 18 October, Pete will be joining the team full-time as our "Head of Innovation". Growing the team is a crucial step in executing Roadmap 2.0 and we have more future hires planned.

The launch of our play-to-earn GameZone and development of two games, a fun incentive for members to hold and a mechanism to give back to the community. In fact, we've given away over 130 NFTs (some now worth 5+ ETH), 8.96 ETH (currently worth ~$30,220), iPads, LEGO Lambos, Trezor hardware wallets and more.

Over $33,400 in charitable donations to Dogs on the Streets, Soi Dog Foundation, and She's the First. TDBC was the first NFT collectible project to offset their carbon emissions produced by on-chain Ethereum transactions (243 tonnes).

Develop innovative features never-before-seen in an NFT project such as naming and backstories, the Photobooth, deeply integrated website experience, and the inclusion of fully-layered high-resolution Photoshop files—which other notable projects are now copying.

$SNAX utility token launch earning $10 SNAX per day for holding your dog (yes we were before CyberKongz $BANANA and SupDucks' $VOLT).

Shortly after our original mint, all holders could claim for a free TDBC T-shirt. This resulted in us shipping 839 Tees across 26 different countries.

And finally, the expansion of the Top Dog universe with the arrival of time-traveling Top Cats—a free mint available for all Top Dog holders to claim. This included an innovative burn mechanic, permanently reducing the Top Dog supply to 7,500.
Roadmap 2.0
This is Roadmap 2.0 and it's probably the most ambitious NFT roadmap you've seen. We will be loosely aligning our roadmaps to quarters, i.e., Roadmap 1.0 covered Q3 2021 and Roadmap 2.0 will cover Q4 2021.
Before we get stuck in we should say this is not our full roadmap. We're working on other things behind the scenes that we either can't reveal just yet or we don't want to get front-runned on. Rest assured, it's going to be an exciting 3 months for Top Dogs.
🍬 $SNAX
Update 21 Oct' 2021.
We're seeing more and more instances of projects being removed due to violating OpenSea's Terms of Service. In recent cases, this has been because of NFTs providing an ERC20 token and the promise of "gains", i.e., passively accumulating said token and exchanging for ETH/FIAT. This is not what $SNAX is but we believe OpenSea are positioning themselves to ban such collections. We have also seen this across AlphaArt (a Solana marketplace) who are banning collections that share their royalty revenues with the community. And we're hearing reports that Coinbase's NFT platform are refusing to work with projects who have such a token and/or promise a share a % of royalties for it's holders.
In light of this, we want to let you know that we are taking advice to ensure $SNAX is legally compliant and created in a sustainable way—ultimately we do not want $SNAX to affect the longevity of Top Dogs nor prevent it from us being listed on other platforms. Whilst we figure this out, we have temporarily paused the $SNAX contract. This means you will not be able to claim your SNAX but they are still accumulating in the background. And the below plan is subject to change.
I hope you're hungry because we've brought snacks. With the release of Top Cats, the team's number one priority is now building out the $SNAX functionality, value drivers, and marketplace. Phase 1 (points 1-3) will happen late-October with Phase 2 (points 4 and 5) happening in November.
Currently, the $SNAX smart contract allows you to claim 10 $SNAX per day per dog you hold in your wallet. We will need to deploy a new contract for your Top Cats to also claim 10 $SNAX per day. So the first phase will be migrating your old $SNAX to the new contract. We will follow up via a Discord announcement on what you need to do.

Ultimately we want $SNAX to incentivize holding (and not listed for sale on OpenSea) which means there will be less supply, increased demand, and thus economics dictate the value will increase. We will be doing this through a staking mechanic. This means "depositing" your Top Dog and Top Cat NFTs in to a special contract (like a safety deposit box) for a fixed period of time (i.e., 1 month, 6 months or a year). In doing so you will earn certain rewards such as $SNAX multipliers, i.e., instead of 10 $SNAX per day per dog/cat you could receive 25 $SNAX per day per staked dog/cat (these numbers are just an example).

Future drops—whether within the Top Dog universe or a part of the LaunchPad (more on that below)—will be purchasable with $SNAX. This gives your $SNAX tangible value on the open market as you can sell them to non-TDBC members so that they can mint a particular drop.

Once these value drivers are in place we will then be creating a $SNAX/ETH pair on SushiSwap and kick-starting it with 2.5 ETH liquidity.

And finally, with the value drivers and liquidity pool in place we can get listed on CoinGecko and CMC. This then allows OpenSea to integrate the $SNAX token in to their marketplace, meaning you will be able to buy/sell Top Dogs and Top Cats using your $SNAX.
Our goal is to provide a strong ecosystem that greatly rewards long-term holders.
🚀 Top Dog Launchpad
We're setting up the Top Dog brand to become more than just a collectible project and our goal is to position ourselves as leaders in the NFT space. So as part of our broader strategy we are launching the "Top Dog Launchpad" mid-October. The Launchpad will help bootstrap, guide, and advise brands, creators, and individuals wanting to navigate this exciting—but sometimes daunting—space.
In exchange for our time, advice, and tech, the projects we help launch will pump a variety of a benefits back into the Top Dog community such as:
A share of royalties
Priority pre-sale access via whitelisting
Minting with your $SNAX
The NFT community—and sub-communities therein—are incredibly powerful and well-resourced so we want to harness the energy, the enthusiasm, and the entrepreneurship to create long-lasting positive socioeconomic impact. And whilst financial charitable donations help organizations, ultimately it is a single transaction that requires very little effort. We can do better. And so a big part of the Top Dog Launchpad programme will be to harness the power and reach of NFTs to create real change by helping charities and NGOs maximize this space to reach their goals (on a pro-bono basis).
We are talking with a number of projects already and hope to release further details in the coming weeks.
🤝 Real-world Benefits
We strongly believe that to bring the next 250,000, one million, or even 100 million users in to the NFT world then we must bridge the digital and physical worlds. A big focus for Roadmap 2.0 is driving value to members through real-world experiences—VIP style.
Hosting our own popup art galleries with champagne and canapés? A fun Go Karting Grand Prix weekend? Beach parties? An exhilarating skydiving experience? Organizing exclusive dinners with special guests? Racing Lamborghini's at 200mph arou... you get the idea.
Our aim is to have 1 official event every month at different locations around the world. For Phase 1, we are creating a $30,000 Top Dog Community Event Fund which should take us to April 2022. If you would like to organize an event for your fellow Top Dogs in your area then please complete this form. Detailed applications with the logistics locked down, the financials prepared, and the most fun ideas will take priority.
And of course 2022 will see our Miami and Barcelona beach parties take place. At the start of the project we originally planned for late-September, hoping COVID travel restrictions would be eased by then, which unfortunately wasn't the case. We are now aiming for April/May '22 for Miami and June/July '22 for Barcelona.
🎮 Play-to-earn Gaming
Continuing on from our existing successful and lucrative games, Q4 will see the release of the first iteration of our Pokemon style PVP battle game. Are you ready for full stat utilization!? We will share the first sneak peak mid-October.
We will also be expanding on the feature we are now calling "Top Dog Welcomes...", where we invite other projects into the GameZone for weekly visits. The goal here is to get as many eyes on Top Dog as possible (by getting them hooked on Flappy Dog 😉)! Last week welcomed the Fame Lady Squad community and next week will welcome the Fatales community.
👕 Merch 2.0
It's taken us a while to find a partner who shares our values but we can finally announce that official TDBC is coming in the form of pink Eth caps, pickle plushies, Diamond Paws hoodies, and other "in-collection" merch.
Drops will happen through seasonal limited-edition NFT Merch Passes. Owning a pass will allow you to redeem up to 3 pieces of merch of your choosing. The first batch of passes will drop mid-October for redemption in November.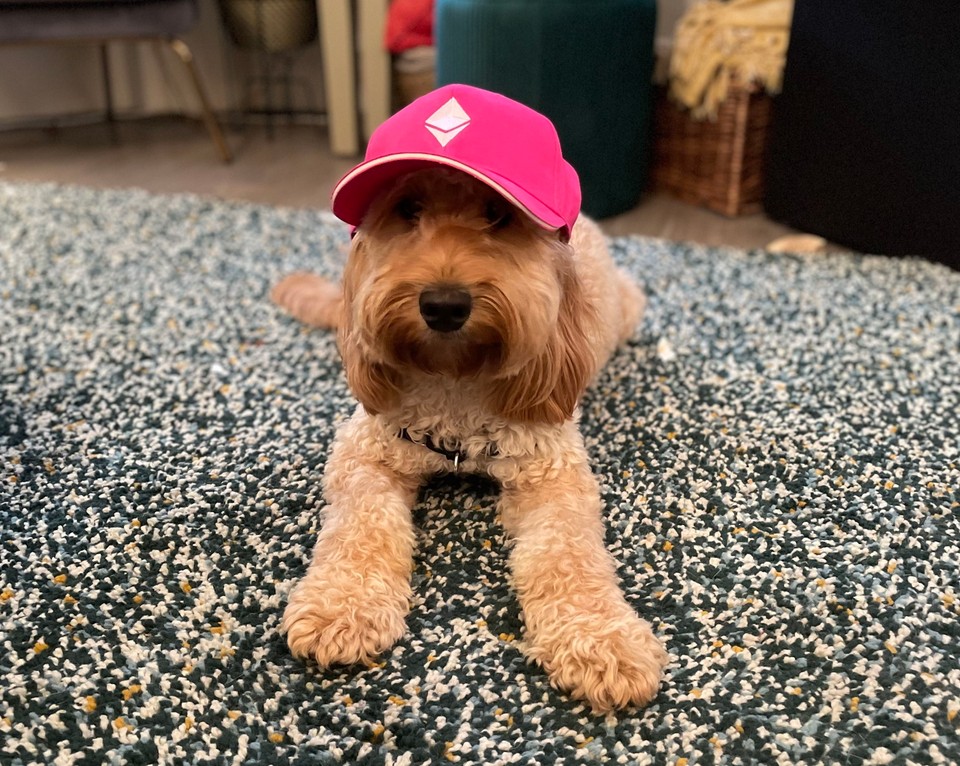 ✨ VIP Membership
With the release of Top Cats, the Beach Club membership portfolio is complete for the foreseeable future. The only way of becoming a member is to either own a Top Dog or Top Cat.
In November we will be launching a "VIP Membership " tier for as long as you hold a Top Dog and Top Cat NFT. This will come with an array of extra benefits, utility and value. Nothing has been confirmed yet but here's a flavour of ideas that are on the table: priority access to future mints and events mentioned above; royalty kickbacks; raffles for exclusive prizes, i.e., fly you out to a specific event; and access to flash sales.
🪂 Future Drops
We've teased this a little already but there WILL be future drops incoming and be redeemable with your $SNAX. There are lots of ideas floating about internally and nothing has been decided yet (Abby needs at least a few days break), but we will be pushing the boundaries of NFTs and not just saturating the market with additional PFP drops. Watch this space.
📱 Mobile App
This is something we would like to complete by December but is probably the lowest of priorities on the roadmap. The goals are: better Web 3.0 and wallet integration which ultimately allows us to build smoother and better experiences, i.e., native gaming, face tracking, and AR/VR experiences.
Q4 2021 is going to be special, Top Dogs. 🚀
The Top Dog Team ❤
One e-mail a week. Unsubscribe at any time.