The portal has ripped the fabric of space and time and new dimensions have been discovered—Top Dog Island will never be the same again...
The past few weeks have been exciting for the Beach Club with the announcement of the Top Dog Multiverse. If you're new to Top Dogs then we would recommend reading our "A Year of Top Dog" post. This post will explain the finer details of how the Multiverse will play out. But first, let's quickly recap:
The Top Dog Multiverse is our concept to introduce other worlds throughout our narrative that allows us to get creative, and most of all, have some fun. It's loosely based on ideas from the teams' two favorite shows: Rick and Morty, and Stranger Things—which should give you an idea on where things are headed. We've already seen a rip in space and time when the Top Cats came through the portal, and now the device has been rebuilt, other dimensions are leaking into Top Dog Island.
The Dimensions
Two dimensions have been discovered so far:
3D DIMENSION (D-690)
This dimension brings all holders a 100% free and optional 3D-style art upgrade made by original Top Dog artist and co-founder, Abby (@PixelLionArt)
We purposely tried something different with the original Top Dog art by making the dogs more "flat" and face on rather than at an angle, as with most PFP projects. You can see with the above example that Abby has decided to take more of a traditional approach. There are two main drivers for this 1) reignite the original collection with fresh art, and 2) appeal to new holders who might prefer this style.
Because we don't want to introduce too much supply into the Top Dog ecosystem, these upgraded Top Dogs will appear through an innovative NFT switching mechanic on the original collection where both versions can be viewed through one NFT. Here's a (very early) preview of what this might look like: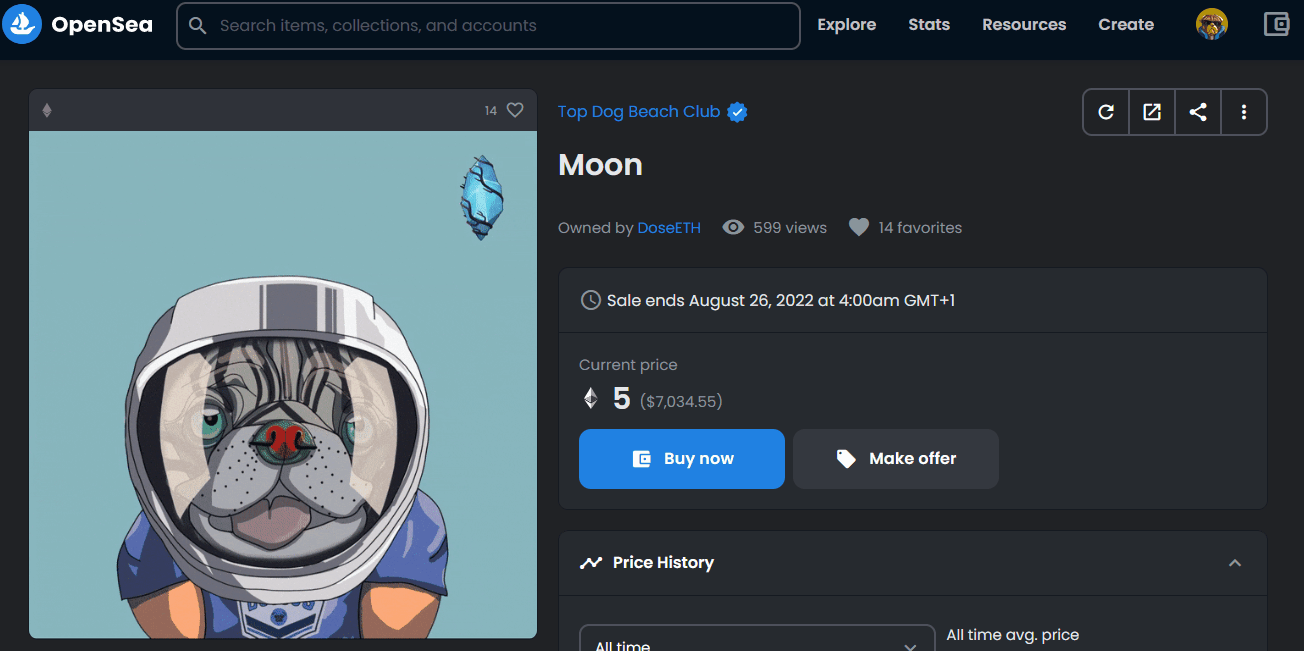 HELLHOUNDS DIMENSION (H-9)
And the second dimension brings other-worldly Hellhounds with weird and wonderful creatures with an incredible level of detail. This art is by our second artist Jason (@JasonDuckmanton) and will be based on Abby's upgraded art style.
Top Dogs Hellhounds will be a paid mint and fall under a separate collection. We will decide on a price closer to the mint date (TBA) which will depend on how much hype we can create—but rest assured, we're going all out here.
When minting your Top Dog Hellhound you will be able to base it on your original Top Dog (e.g., the attributes will match) or "roll the dice" to get a completely random one. And we have some extra special surprises up our sleeve 😉.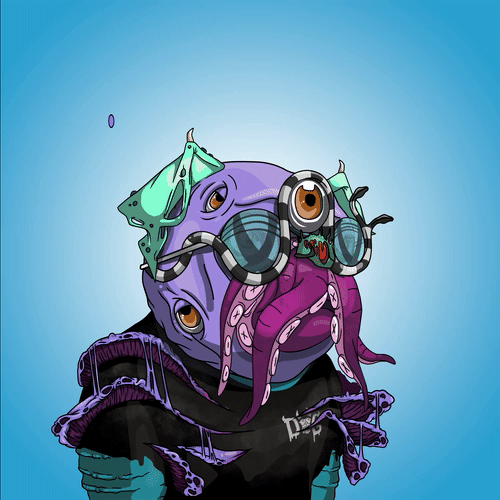 Two dimensions have been discovered and the portal is still open... 👀
The Crystals
If you've followed along with our lore and comic pages you should be familiar with the Crystals—the power source for the portal device. Here's an early concept of what these might look like—the C1 and C2 Crystals respectively.
These Crystals will be NFTs and will be required to power the portal device for you to step through to another dimension, i.e., to claim your 3D and Hellhound dogs. These Crystals are one-time use and will be burned afterwards.
C1 CRYSTALS: these Crystals aren't very powerful so 2 are required to unlock the 3D Dimension. We will airdrop 1 of these Crystals to all holders for free.
To claim your second Crystal you must complete certain actions. Specifics of these will be disclosed closer to the time but we will be using this mechanic to drive engagement and activity across our social channels, e.g., retweet a particular tweet, be active in the Discord server, claim a particular pawchievement, dig one up in the digging game, or go head-to-head in Pawzone. These actions will be scaled depending on your holdings, i.e., if you hold 100 dogs then you will not need to complete 100 separate actions to earn your Crystals.
If you don't want to use your airdropped C1 Crystal then you can sell it on the secondary market. And of course you can (optionally) purchase your second Crystal on the secondary market if you don't want to partake in our engagement campaigns.
Further, as these types of Crystals are not very powerful their energy levels will deplete over time. These Crystals will have a "live" energy bar inside the NFT itself to indicate how much energy it has remaining. Once a Crystal's energy has been depleted, the Crystal is automatically burned and can no longer be used. This is our innovative mechanic that allows for unlimited supply of C1 Crystals without over-saturating the market and should produce a really interesting economy.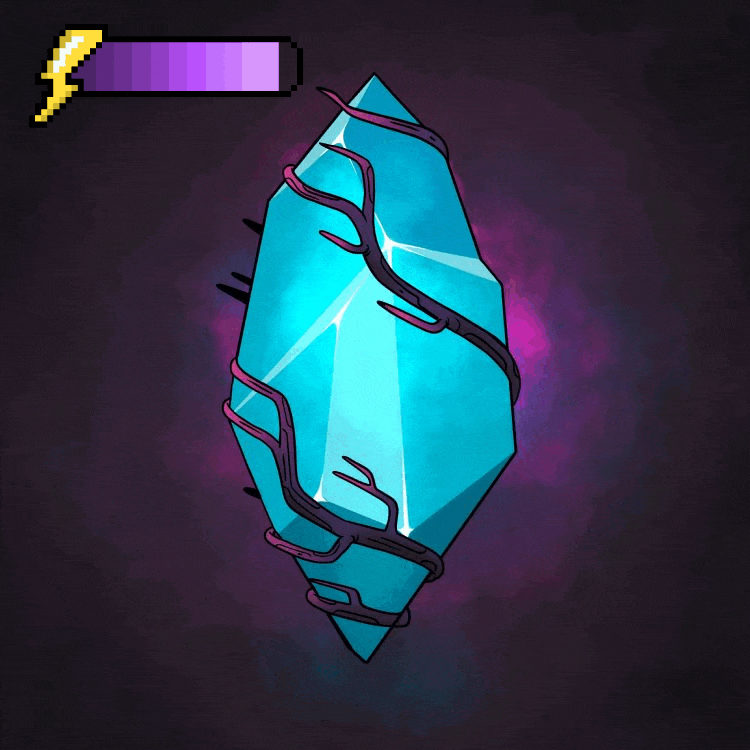 C2 CRYSTALS: these Crystals open the other-worldly Hellhounds Dimension and enable you to mint a Top Dog Hellhound upon use—there's no going back from here. Only 1 of these powerful Crystals are required to travel through this dimension and their energy levels never deplete.
We have not yet decided on a max supply of C2 Crystals but will confirm this closer to the mint date.
The Minting Experience
We don't want to give too much away at this stage but we are working on something pretty special for the minting experience—something that hasn't been done before. It should be powerful, cinematic, and beautiful whilst eliciting feelings of curiosity, fun, and awe.
Frequently Asked Questions
When will the Crystals be available?
Abby and Jason are working as fast as they can. We are currently tracking mid-August for the C1 Crystals, followed by the C2 Crystals ~4 weeks later. However, these are preliminary and could change.
Do I need to upgrade my dog to
3D

to get the

Hellhounds

version?

Whilst the Hellhound versions are based on the upgraded art style, you do not need to use your C1 Crystals beforehand and they act completely independent of each other.
What happens if I don't use my
C1 Crystal

?

It's energy levels will deplete over time and when they reach zero, the Crystal—and the NFT itself—will be burned and disappear from your wallet.
What about the Top Cats?
We're focusing on the dogs first because they came first. If this turns out to be a success then we will most likely do something similar for the Top Cats.
Note: all art previews and information is subject to change.
The Top Dog Team ❤
One e-mail a week. Unsubscribe at any time.