Top Dog Weekly Recap: October W4

Published October 31, 2021
Written by Paul
Top Dog Beach Club Co-founder
Another exciting week in Top Dogs is almost over. Here's the low-down covering 25 October - 31 October 2021.
🍬 $SNAX Update
When we first started Top Dogs ~3 months ago, we envisioned $SNAX to be purely a utility-driven token that was deeply woven in to the Top Dog ecosystem. Through discussions with the community, we quickly learned that adding "real value" to the token, i.e., a ETH/SNAX pair that is freely tradeable on a DEX (decentralized exchange) such as Uniswap, was a priority for the community. Because of the attached utility and 10 SNAX earned per day, this essentially generates holders passive income. So we planned to build this in to Roadmap 2.0.
Technically, creating such a token is actually the really easy part. Ensuring it is compliant with UK law (where our legal entity is registered), US law (where OpenSea are registered), and the SEC is hard. To cut a long story short, offering a token that provides "passive income" (i.e., SNAX > ETH > DOLLAR) passes the "Howey Test"—meaning it is considered an "investment contract" and would be subject to US securities laws.
I'm focusing on US law because that is where OpenSea are registered and have based their Terms of Service on, which we must comply with. To quote their terms: we must NOT "Use the Service to participate in fundraising for a business, protocol, or platform, including but not limited to creating, listing, or buying assets that are redeemable for financial instruments, assets that give owners rights to participate in an ICO or any securities offering, or assets that entitle owners to financial rewards, including but not limited to, DeFi yield bonuses, staking bonuses, and burn discounts.". Breaking these terms could result in the Top Dog collections being delisted from OpenSea. If that happens then it effectively makes your NFT worthless and kills the project (like we saw with DAO Turtles).
Further, we have been told that Coinbase's new NFT platform will have similar rules (as they are also US-based) and are refusing to work with and list projects who offer such incentives as part of their roadmap. This also extends to staking rewards and royalty kickbacks.
This is NOT a problem unique to $SNAX or Top Dogs. Other projects offering similar incentives ARE breaking OpenSeas Terms of Service and potentially US securities laws. We believe it's only a matter of time until they are faced with pressure from OpenSea. So we are left two choices: continue as we are and hope that OpenSea don't delist us AND we miss out on joining the Coinbase platform, OR we re-work the $SNAX offering. After weeks of discussions we have determined the associated risks and opportunity costs to be too high and therefore will change how $SNAX works.
Here's what will change:
$SNAX will be going off-chain. This is a vital step in deeply integrating it in to our Discord and GameZone. Imagine paying ~$30 in gas to wager a bet on a match. Or pay ~$8 to claim your winnings. We may revisit this in the future, i.e. move to MATIC/other sidechain.
We will not have a $SNAX/ETH liquidity pair. Your $SNAX tokens will be purely for utility only and you will not be able to trade them for ETH or FIAT.
Because $SNAX is no longer a standard token, we can not list it on CoinGecko or CMC.
And here's what will NOT change:
You will still earn 10 $SNAX per day per Top Dog and Top Cat held.
You will still be able to "stake" your NFT for further incentives through a "delisting" mechanic. This allows us to extend incentives to our GameZone, i.e. delisting gives you double digs in the digging game.
You will still be able to "spend" your $SNAX to mint future drops.
$SNAX will still be friggin' awesome.
We appreciate it's perhaps not the news you were expecting but it's necessary to ensure the longevity of Top Dogs. We strongly believe other projects offering these incentives will either follow suit or face being delisted from OpenSea.
We will update our Roadmap blog post accordingly shortly.
🎭 NFT.LDN Sponsorship
As the UK and European NFT community can no longer travel to NYC for the NFT.NYC event due to COVID travel restriction (that are only being lifted on the 8th of November), the community has come together to put on a "fringe event" in London.
The event will have an incredible gallery experience of NFT artwork curated by Serena Tabacchi of the Museum of Contemporary Digital Art and attended by over 800+ people from the NFT, crypto, and blockchain world; including teams from Rarible, Known Origin, SuperRare, RTFKT Studios, Tezos, various Metaverse platforms, popular London art galleries, and an amazing collection of artists, creators, investors—the perfect place for the team to network and build relationships.
As part of our sponsorship, the TDBC logo will be branded across the event and appear on all talks slides/presentations including special thank yous and mentions throughout the event. The team will also be on a panel talk alongside some big names and hopefully run our own workshop event (TBC).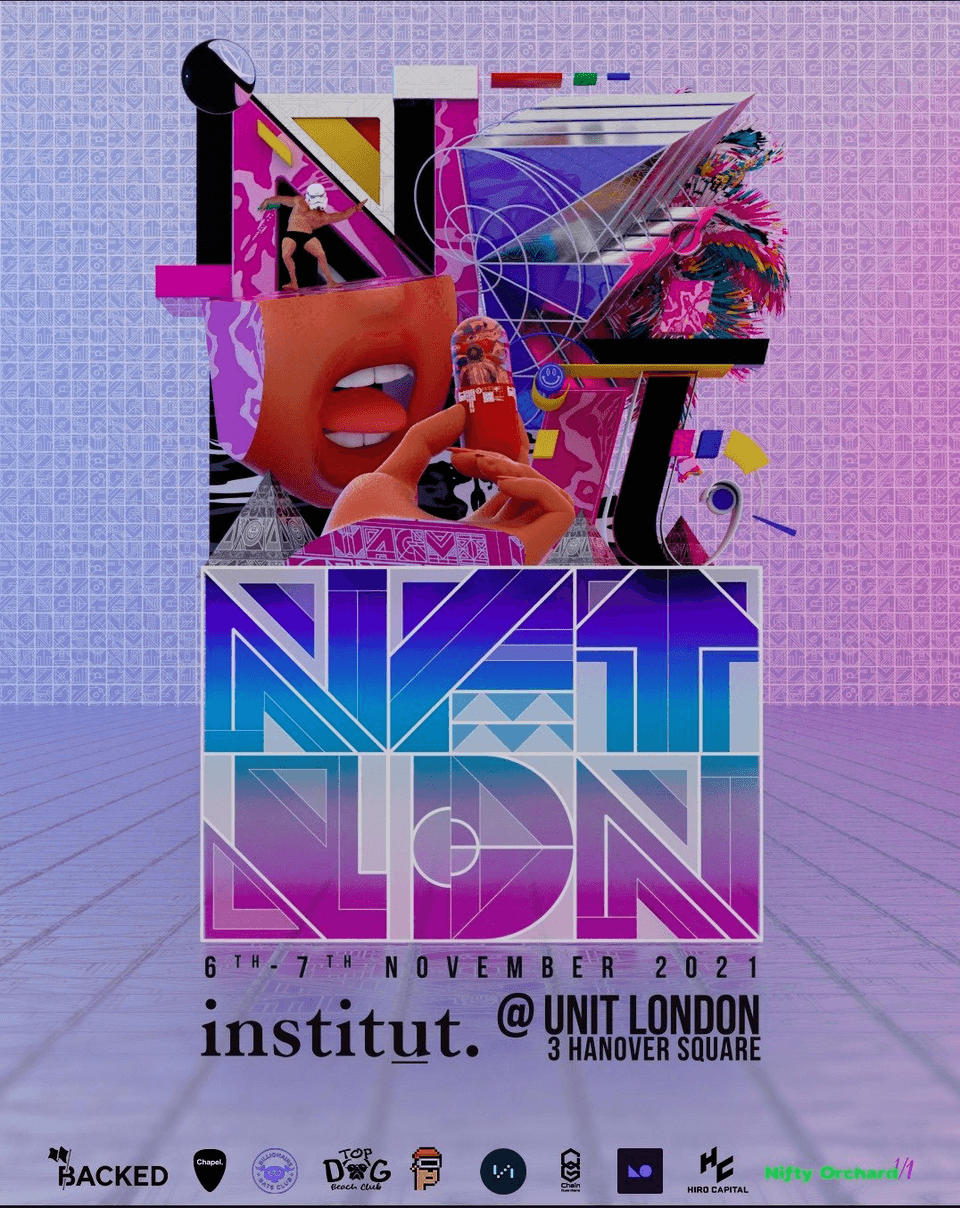 🎮 GameZone
This week saw the launch of our third Play-to-Earn game, PAWZONE: COCONUT ISLAND. Inspired by the 80s game Bomberman, battle the Top Dog community in up to groups of 4 to blow each other up and claim victory.
The game will remain in free-play mode as we iron out bugs and build on the game. We'll shortly add leaderboards and in-game names.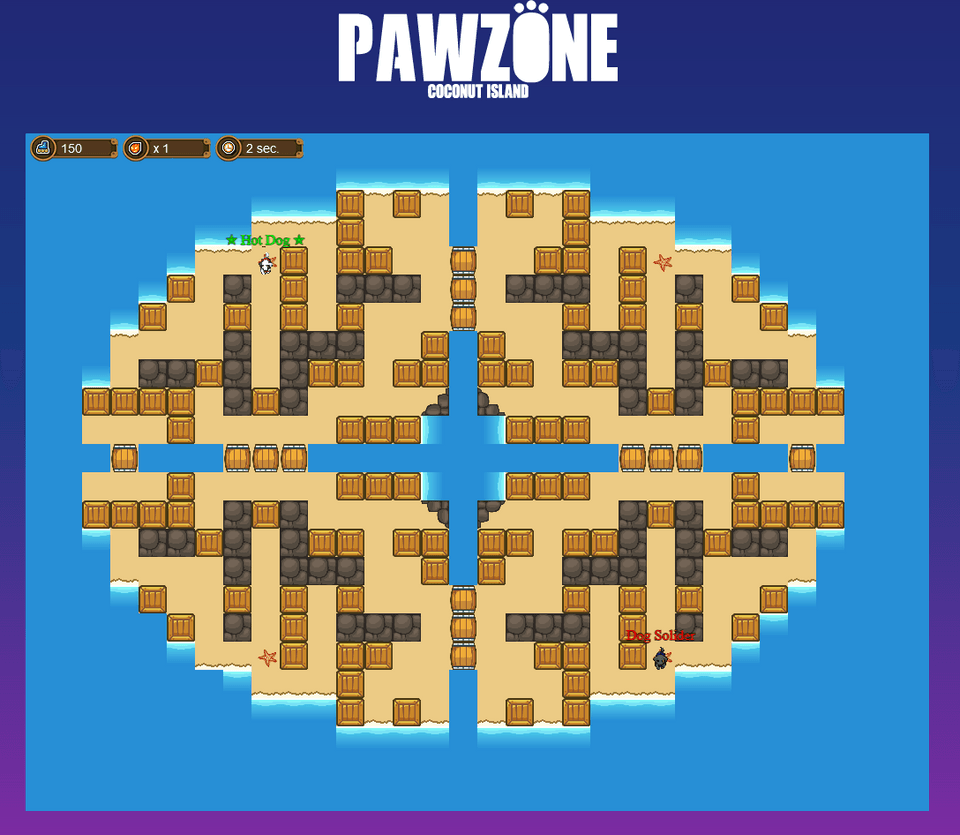 🇩🇰 VUFFENHAGEN 2022
We're excited to announce our first event funded from the Top Dog Community Event Fund: Vuffenhagen 🐶! Submitted and fully organised by @AndersGludJensen|Boonji💜🍄. Vuffenhagen will take place between Friday 8 April 2022 - Sunday 10 April 2022 in Copenhagen, Denmark—mark your diaries!
The itinerary will include:
🚲 Guided bike tours through the beautiful city of Copenhagen
🏖 Real-world beach digging game, prizes, puzzles, and POAPS
🎙 NFT, art, and tech talks
🚤 Boat rides through the city's canals
🥂 Dinner and lots of drinks
🎢 Access to Tivoli Gardens amusement park offering rides, games, musicals, ballet, and major concerts—think Disney World for adults.
🐴 and apparently some horse stroking at Anders' house.
All of the above events will be FREE to all Top Dog holders but you must pay for your own travel and accommodation. Local discounted rates will be organised.
Of course Anders will be there, Dose has a spot reserved, and the Top Dog team will most likely be there. If you would like to register your interest please RSVP here. We think this will be an extremely popular event and spaces are limited so RSVPing means you will enter a raffle. We will randomly draw 10 names who will be given tickets. Watch our Discord for further updates.
🚀 LaunchPad
We officially released the LaunchPad micro-site and are currently talking with over 9 different promising projects launching soon—more exciting details to follow!
🔍 Workshop #4: DYOR
We're all told "DYOR" (do your own research) before apeing in to new projects but what does that actually look like in practice? And what are the tell-sale signs a project is a rug pull? Workshop #4 will cover what steps you can take to ensure you are investing in to a solid team and project. Dates TBC in our Discord next week.
🔫 Top Dog Games Night
Most of the Top Dog team are gamers (some of us used to be pro...) so we'd like start running "game nights" with the community. If we can gather enough interest we'll make them a weekly occurrence and try to get some competitive tournaments going with prizes (360 no scope headshots = 1000 SNAX!).
The community voted the first games night to be Call of Duty: Warzone, with the first games happening tonight. Keep an eye out on the #gaming channel in our Discord for further details.
🔨 Kess joins the mod team
Please join me in welcoming Kess to the Discord mod team. He's been one of the most engaging and helpful people within the Discord and a great addition to the team.
📽 NIFTY WORLD YouTube interview
🖼 Nifty Slabs shipping
They are finally shipping!
👀SNEAK PEAK👀

The wait is over @TopDogBeachClub

These pups are the first of our #TDBC Signature Editions to enter the wild.

The colors are 🙌. Even more of an appreciation for @PixelLionArt's skillz when you see them all lined up like this!🔥

👀@DoseETH spot Vitalik?👀 pic.twitter.com/WZSYxmQ6sK

— NiftySlabs (@NiftySlabs) October 31, 2021
🥂 NFT.NYC Pre-launch Party
The Top Dog are FOMOing pretty hard right now. But our NFT.NYC pre-launch party with an exclusive popup NFT gallery and open-bar event at 74 Wythe Brooklyn NY will take place tomorrow. Make sure to share your photos using the hashtag #TDBC and #NFTNYC
The Top Dog Team ❤
One e-mail a week. Unsubscribe at any time.