Top Dog Weekly Recap: November W1

Published November 07, 2021
Written by Paul
Top Dog Beach Club Co-founder
Another week of building and creating the Top Dog world. This post covers what the team achieved between 1 - 7 November 2021. And later this week week we'll be dropping two big announcements... 👀
💃 World of Women Collaboration
We've partnered with the World of Women team to bring you the most glamorous contest in town with an opportunity to win a Top Cat, Top Dog, and WoW NFT. Get all the details in our blog post. Here are some of our favourite entries so far: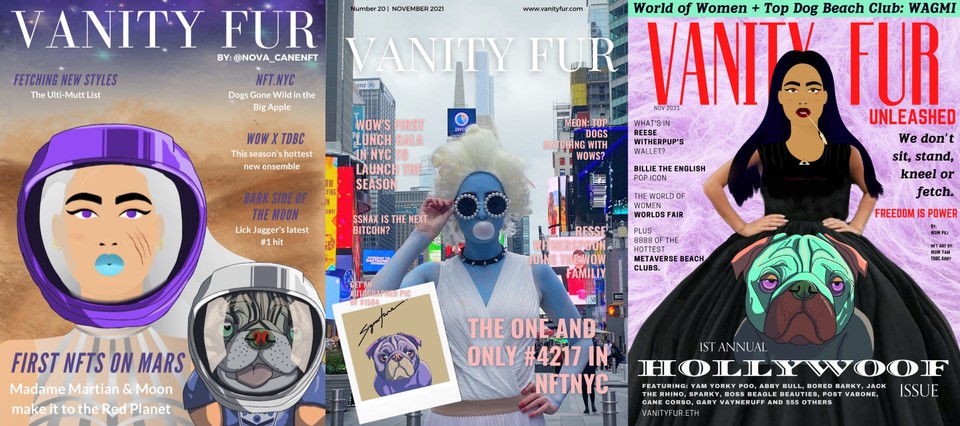 🍬 $SNAX
The $SNAX shop saw it's first customers this weekend offering whitelist spots to mint the Curious Addys' Trading Club in exchange for 1,000 $SNAX. The store will be back open for business shortly where you can spend your $SNAX on merch, NFTs, and other goodies!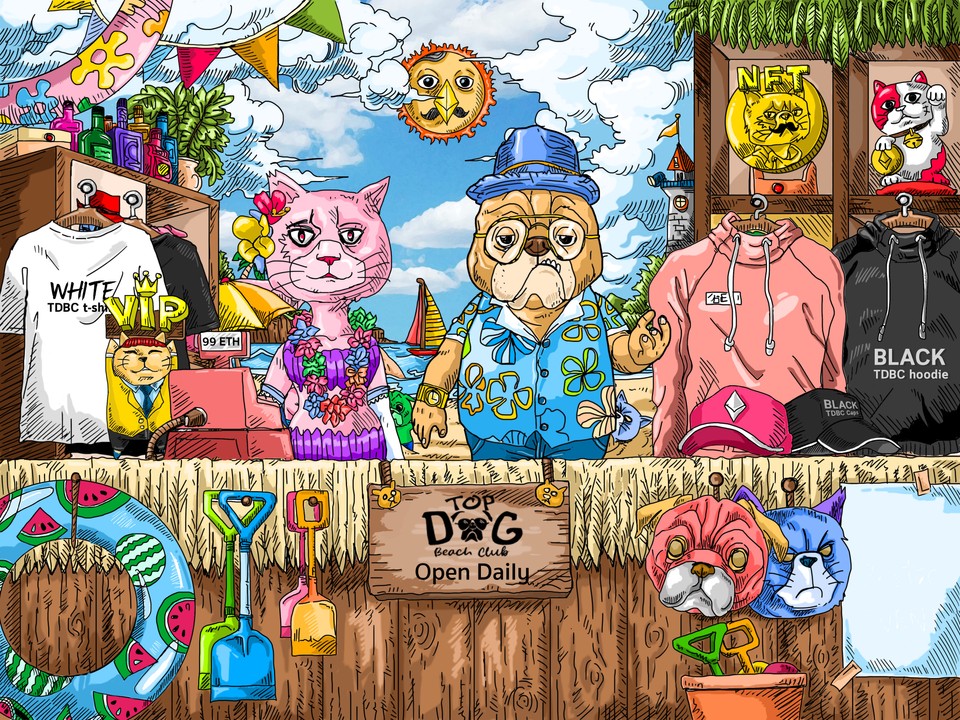 🎭 NFT.LDN
This weekend the Top Dog team we're in full-force at NFT.LDN where we met so many incredible people and forged some great relationships. Highlights included Jakub falling asleep in a Karaoke bar at 3AM, swolfchan sweeping the floor whilst Abby was doing an AMA, finding a secret room at the gallery, and dancing until 6AM with people we met just hours ago 🕺.
Co-founder @PixelLionArt talking all about collectibles today at @NFT_LDN 🔥 pic.twitter.com/p7TitCysPa

— Top Dog Beach Club (@TopDogBeachClub) November 7, 2021
👤 Top Dog Profiles
We've updated the Social tab within the Beach Club where you can create your own "Top Dog Profile" by setting a username, display name, and bio. Your display name will start to be used across the GameZone leaderboards and upcoming rankings. And setting a username will create you a profile page where you can showcase your pack, e.g. https://topdogbeachclub.com/user/pp -- which we are building on.. 😉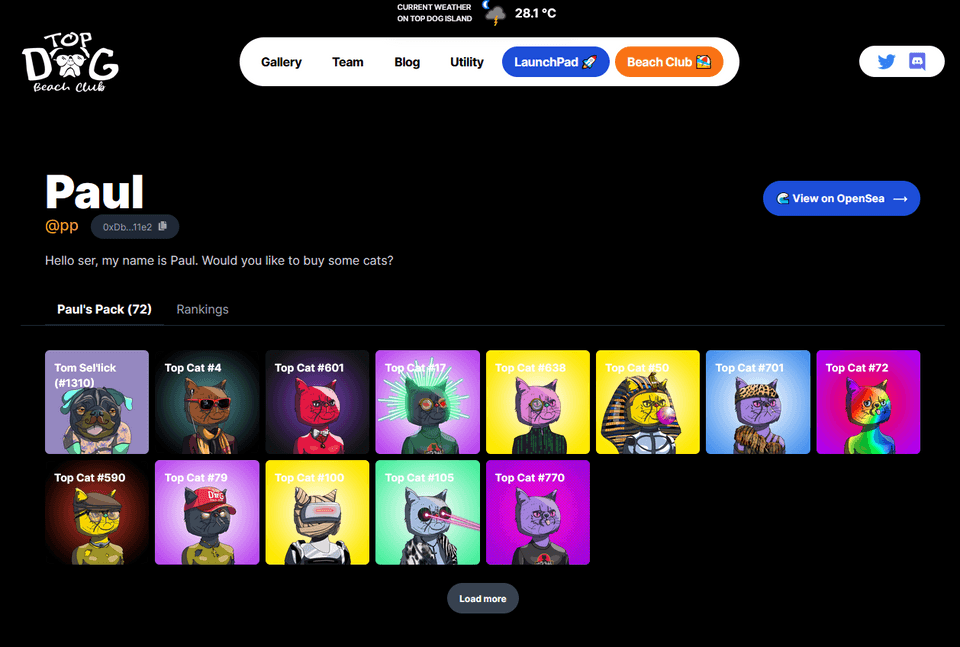 🎮 GameZone
We've updated Pawzone to use your Top Dog Profile names in-game so you can clearly see who you're playing with. There's also now leaderboards, rankings and your win/loss ratios. Season-based prizes will be coming soon!
The Top Dog Team ❤
One e-mail a week. Unsubscribe at any time.